Explore Northampton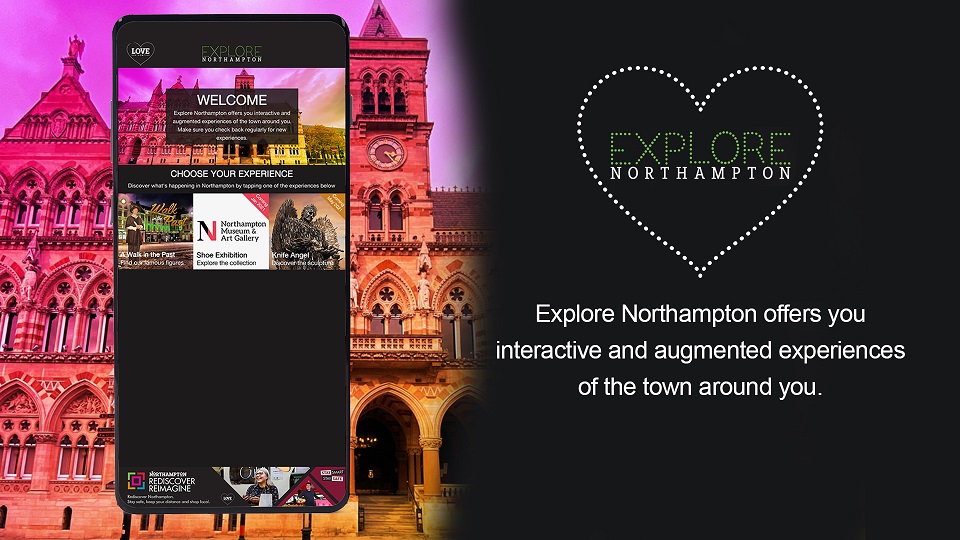 Explore Northampton like never before with Northampton Borough Council's augmented reality app available on both iOS and Android devices and enables residents to explore the town through highly interactive digital experiences.
The app launched with two experiences Discover Christmas and A Walk in the Past.
Discover Christmas experience offers a digital festive trail for children enabling them to venture out to Northampton town and help Father Christmas collect all things needed for the big day. On this festive trail they'll be able to see in augmented reality and collect items such as Christmas trees, elves, reindeers, presents and many more! Children will also be able to meet the big man himself at Delapre Abbey, once they have completed the trail and collected all the items in the town centre.
Additionally, the app can bring some festive cheer to anyone who would like a personal visit Father Christmas. Residents can augment him in their own home and get a special Christmas message.
A Walk in the Past experience invites residents and visitors to step back in time by taking them on a journey through Northampton as they discover the people who made it the town it is today. Significant Northamptonshire personalities of the past will spring to life before your eyes telling their story of how they had a lasting impact on the town. History enthusiasts will be able to meet using their phone a number of personalities from the first female minister in Parliament to the football player turned war hero.
In addition to the handy trail map available through the app, stickers have been placed in the different trail locations to assist people in finding the personalities of the past and the festive trail.
The app will be regularly updated with new experiences highlighting Northamptonshire's culture, history and people. Find an experience to suit your mood, get out and Explore Northampton like never before. Download the app from the Apple Store or the Google Play