Northampton Museum and Art Gallery to reopen on 10 July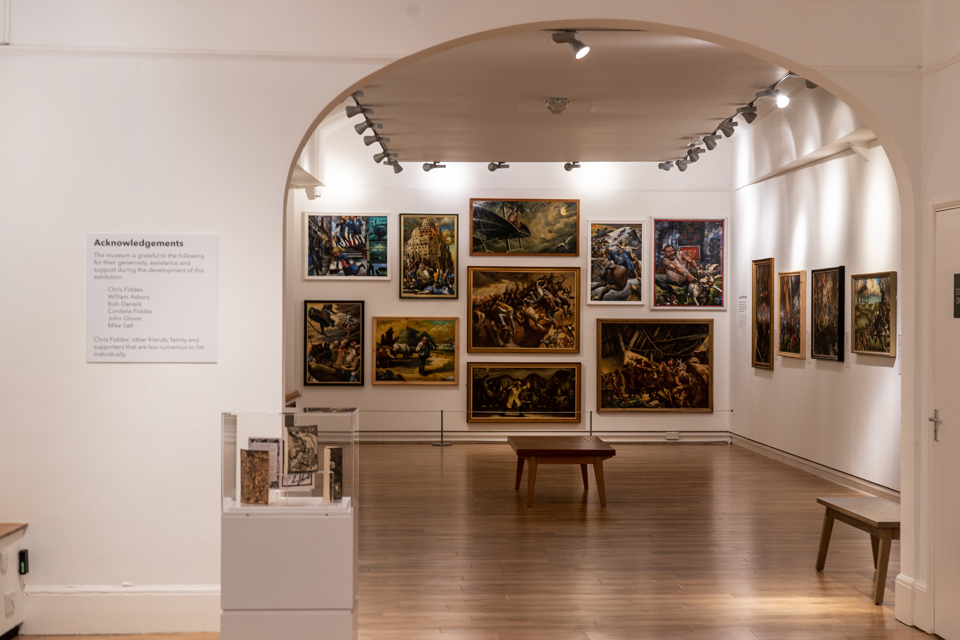 Northampton Museum and Art Gallery will reopen to the public on Saturday 10 July, ready for the school summer break.

The news comes following an extensive £6.7 million expansion and redevelopment programme, which began in 2018.

The museum in Guildhall Road has more than doubled in size, with the addition of a nine-metre-high glazed atrium extension, linking the original building to brand new galleries and activity space.

The spectacular atrium includes a café and spacious outdoor terrace, which sits above the new Shoe Gallery, showcasing Northampton's internationally important shoe collection and the town's shoemaking heritage.

The town's second museum in the grounds of historic Abington Park will also reopen on Saturday 22 May, allowing 'We're Good to Go'-approved Covid-safe measures, including one-way systems, hand sanitising stations and social distancing as a dry run ahead of the main museum's re-opening.

Nick Gordon, Cultural Services Manager at West Northamptonshire Council, said: "We're really excited to announce these opening dates after such long periods of closure following redevelopment and the pandemic and very pleased that we can open in time for the schools summer break to meet peak demand.

"Visitor safety is our number one priority and we're making sure that our museums conform to best practice Covid safety measures, with all staff fully trained to ensure that visitors have a safe visit and the best possible experience.

"Northampton Museum and Art Gallery is a significant addition to the area's cultural life and provides an impressive new focal point for art, heritage and culture, in the heart of Northampton's expanding Cultural Quarter.

"Visitors can discover our internationally important shoe collection, explore the town's rich history, and experience an ever-changing programme of art, activities, events and temporary exhibitions - we can't wait to welcome people back."

Northampton Museum and Art Gallery also features an expanded museum shop, while the new selling gallery will be a wonderful showcase for artwork and crafts created by Northamptonshire artists and makers.

Three opening temporary exhibitions will feature alongside the permanent galleries at the Northampton Museum and Art Gallery. 'We Are Northampton' explores the town's heritage and character, through stories of notable residents, buildings, events, activities and clubs, while 'Challenging Perspectives' is an exhibition looking back at the life and work of notable and prolific artist Christopher Fiddes, who lives in the county. Finally, the 'Inspiration' exhibition examines the way artists look at the world around them and how this sparks their creative imagination.

Those preferring to take a virtual look around can visit www.northamptonmuseums.com where they will find virtual tours of both Abington Park and Northampton Museums, along with a wealth of information about the collections, exhibitions and facilities at the museums.

To keep up to date with the latest news about Northampton Museum and Art Gallery and Abington Park Museum, follow #StepInside on social media.